Towards a better employee involvement in undertakings: roles and tasks of the main actors in establishing and improving European Works Councils – To.Be.E.Ewc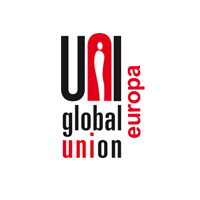 UNI-Europa, like other European Trade Union Federations, defined some guidelines with a view to leading the process establishing a European Works Council.
This project intends to turn theory and basic guidelines into an operating process, standardizable, representable by a flow chart diagram consisting of a set of inputs and outputs.
There are more figures/actors involved in the process. This project will provided those actors with specific manuals to perform each step and checklists to check that everything is going to be alright, by ensuring process adherence and error prevention in any situation.
This project aims to strengthen worker cooperation within the European Union, preparing the setting up of new transnational information, consultation and participation bodies and improving the management of the bodies already installed.
The To.Be.E.Ewc project started in 2015 and will have a duration of 24 months