UNI EUROPA FINANCE CONFERENCE 2013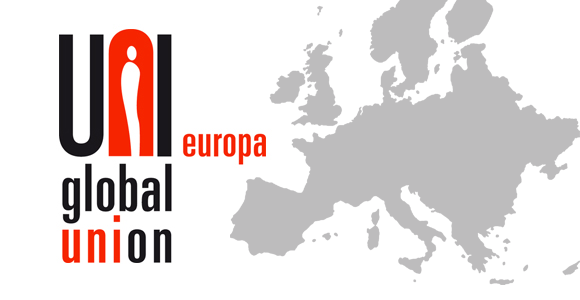 UNI EUROPA FINANCE CONFERENCE 2013
Finance for the Future – Making Finance Work for People
MUBE officials will be attending the biannual UNI Europa Finance Conference which will take place in Athens, Greece this month.
The conference will discuss the themeFinance for the Future – Making Finance Work for People
The Finance industry has faced a difficult situation and the current consensus is on the need for change.  Regulators call for an effective and comprehensive regulation system.  Bankers discuss alternatives to restore the image of banks that has been severely affected by the crisis and society calls for a new strong model, supporting development, real economy, job creation and making the Finance industry a real instrument for all citizens.
The trade union movement has an important role to play in this context.  The concerns raised by UNI Finance during the conference in Lisbon in 2011 are reality now.  Even regulators, bankers and society have adopted proposals that were until then only raised by the trade union movement.  It is time now to re-evaluate the path and to discuss what still needs to be done to ensure a Finance industry for the future that works for people.
http://www.uniglobalunion.org/news/making-finance-work-people-uni-europa-finance-conference