UNI Global Banking, Insurance & Finance Unions' meeting held in Valletta – A Success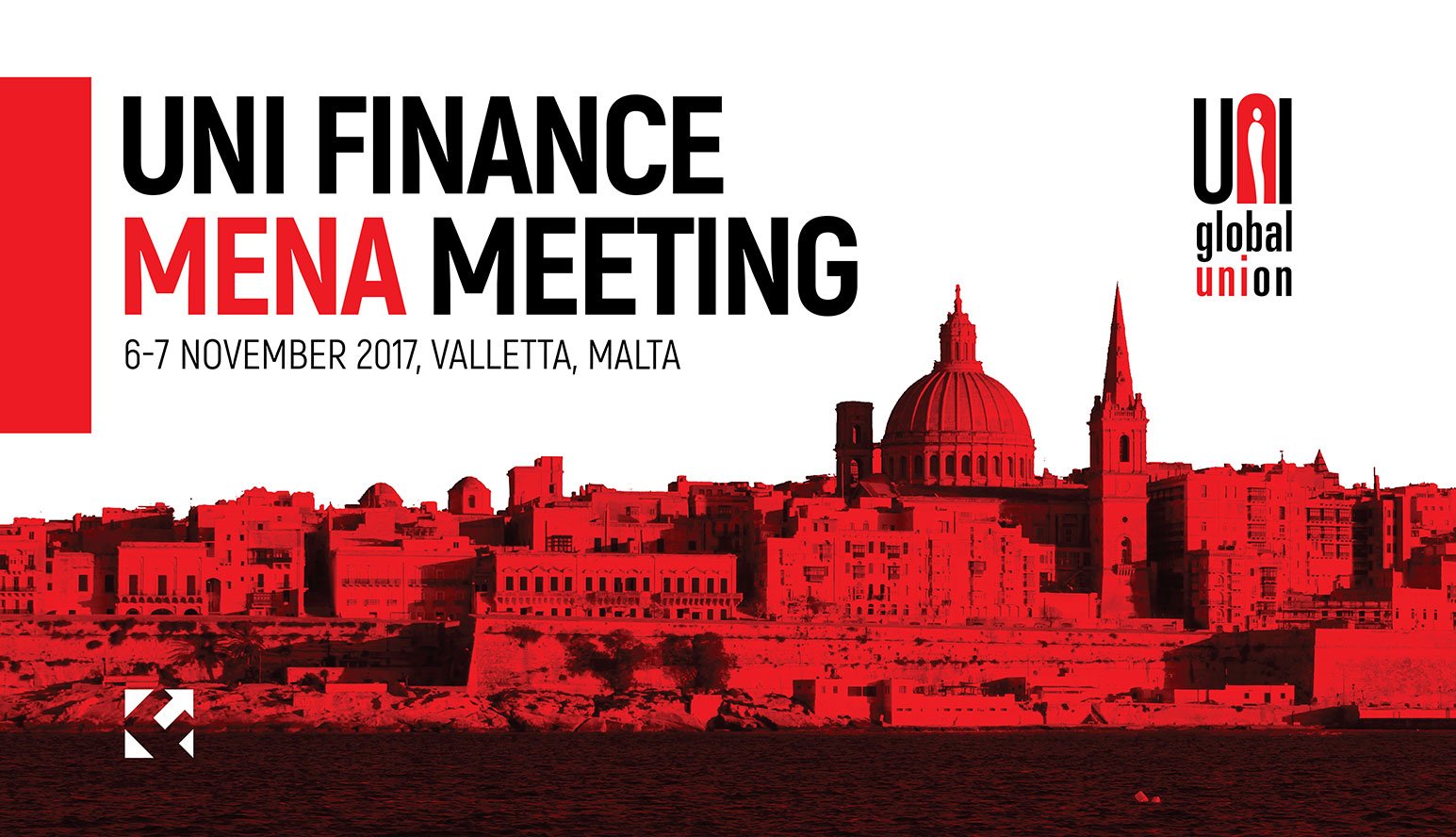 Over 40 delegates, officials and representatives from 14 countries emanating from the main Banking and Finance Unions affiliates of UNI Global union were hosted by MUBE holding a two day meeting at the Mediterranean Conference Centre in Valletta.
The conference marked the first formal meeting held under the auspices of UNI Global Finance between the Middle Eastern and North African (MENA) countries with those of Southern Europe covering the whole Mediterranean Region.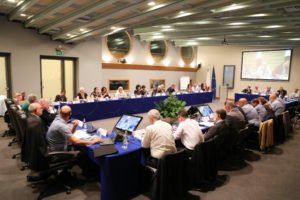 The Head of UNI Finance Mr. Angelo di Cristo, stated that in several countries employees' representatives currently face hostile atmosphere by both governments, regulators and by multi-national companies alike. Mr. Di Cristo reiterated that for UNI Global Union the meeting provided an opportunity for deeper discussion on how the Southern European affiliates can help and assist the affiliates belonging to the North African and the Middle Eastern region to be better organised under the firm guidance of UNI Global Union and its Finance Department.
MUBE President William Portelli said that Malta was selected for its strategic position and for the 'moderator' role it can play at the back of its experience and knowledge in dealing with employees' needs in the Banking, Insurance and Finance sector. Furthermore, MUBE wants to be part of this new plan which will surely have the perfect kick-off in Malta.
Participants from 14 countries included those from Palestine, Lebanon, Morocco, Jordan, Tunisia, Italy, Spain, Portugal, Greece, Cyprus, France, Slovenia, Switzerland, Belgium and Malta. UNI Global Union has 237 union affiliates representing around three million employees. The Malta conference was hosted by the Malta Union of Bank Employees – MUBE.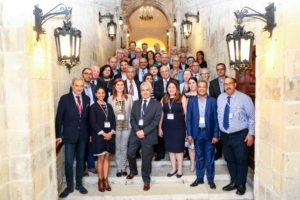 Amongst others Ms. Rita Berlofa, President UNI Global Finance who hails from Contraf-Cut, Brazil attended the meeting which was co-chaired by Mr. Angelo Di Cristo as Head of UNI finance Department and Mr. William Portelli as President of MUBE, the hosting affiliate of UNI in Malta.
H.E. President Marie Louise Coleiro Preca kicked off the UNI FINANCE Banking and Insurance Unions Mediterranean region Conference by warmly welcoming all participants at the Presidential Palace in San Anton.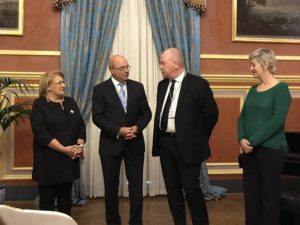 More photos here