A Joint Declaration on Teleworking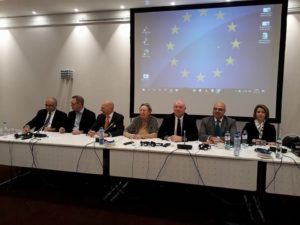 A Joint Declaration on Teleworking was agreed and signed by all the Social Partners involved with the European Social Dialogue in Banking and Finance across the EU28 member states.
The signing ceremony took place on Friday 17th November 2017 in Brussels during a plenary session chaired and coordinated by the European Commission in support of its role as a mediator of the Social Dialogue process in Banking and Finance.
Employers' Representation included EBF, EACB and ESBG whilst UNI Global Finance signed on behalf of the employees' European representatives.