Oliver Roethig and Frank Bsirske re-elected Regional Secretary and President of UNI Europa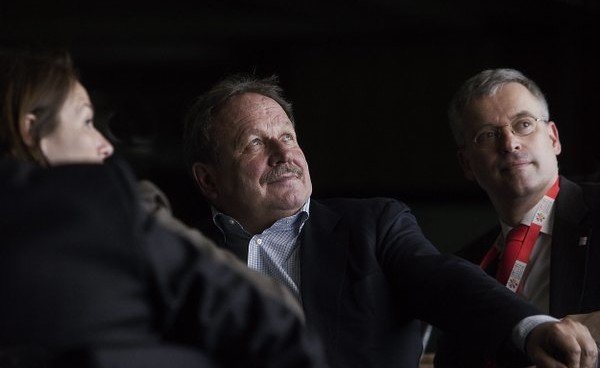 The final day in Rome was lit up by a number of important speeches:
Sharan Burrow, ITUC General Secretary underlined how sustainable development is at the core of 'Changing Europe together': "For a world where 90% of disasters are climate related and contributing to even greater poverty and inequality the lack of urgency in public discourse yet alone action is frightening. For the unions it is simple. There are no jobs on a dead planet. This is much more than a slogan for us." The full article is here.
"We need unions – your passion, experience and knowledge." – This was the message from Kristy Milland, Amazon crowd worker to trade unions at the UNI Europa Conference in Rome. Read the whole story here.
In the afternoon, we heard about the incredible risks the members of the White Helmets undergo on a daily basis trying to save lives in Syria. We unanimously endorsed an emergency statement designed to support and contribute the humanitarian efforts to welcome and integrate refugees to Europe. Find out more.
And the young trade unionists spoke up, too – find here an opinion piece UNI Europa Youth President Daniel Carlstedt has written.
The final highlight was the re-election of Frank Bsirske as UNI Europa President and Oliver Roethig as Regional Secretary – with overwhelming support from the delegates.
Thank you to all of you for joining us in Rome – we can't wait to see you again in Brussels. In the meantime, let's go and change Europe together!
PS: as always, find all the photos on our Flickr channel, many interesting interview clips on our youtube channel and join the conversation on Facebook and Twitter